Our guarantee
If your Virtual Assistant leaves for any reason (life sometimes happens), we will train a new team member, to the equivalent skill level at our 'cost' not yours.
Our goal is to find you a team member who can spend their career with you. 90% of both our clients and VA's are still with us after 12 months.
Save up to 60%

on your labour cost.
It's an unfair advantage over your competitors.
Get out of the office
Don't be stuck in the office, when your competitor just shook hands with a listing.
We understand being a Real Estate agent can be a tough gig. You're constantly trying to be on your 'A' game and you need to be ready to take advantage of opportunities as they arise.
As you know, writing loans are about relationships and referrals. We give you the time to focus on your relationships by completing the lowest value work in your day.
It's more cost effective,
but there's more to it.
Virtual assistants are always the most cost effective way to do administration. Saving money is great, but leveraging your time is the real payback.
We're here to take the weight. Let us help with the administration so you can focus on the things you're good at and things you love.
We understand your industry
We get just how busy you are. A VA is just the thing to break the back of your workload and bring back balance to your life.That is why we pre-train your new team member ready to go.
Data Entry/CRM management

Vendor Reporting

Open homes schedules
Property enquiries
management
Scheduled meetings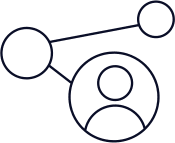 Social media posts /
video editing
CMA reports
Any other task you require
Follow these easy steps
in our guaranteed to succeed
integration process
STEP 1
Strategy session
Let's explore and make sure a VA is right for you
STEP 2
On Your Marks
We help you capture and delegate the tasks and plan the implementation of your new team member.
STEP 3
Get Set
Meet your new team member, introduce yourself and plan for start date
STEP 4
Go!
Your VA's first day at work, start delegating and lifting the value of your time
STEP 5
Ongoing support
The team leader will act as the first line of support for you and your VA. They monitor performance providing admin and assist with training. It's like you get two for the price of one!